The Importance of the Right Fit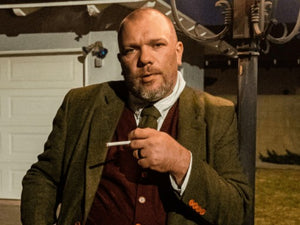 In the words of designer Tom Ford, "Good manners is what transforms a man into a gentleman." Also, according to him, "Dressing well is a form of good manners." We have to say that today, there are few designers who are as influential and as credible as the best dressed man himself. Following Tom Ford's logic, dressing well is part of being a gentleman. Integral to dressing well is not only what a man wears but also how what he wears fits him.
You can wear the most expensive suit, the most in demand designer shirt, the season's hottest jeans but if none of them fit you perfectly, none of them will actually look good on you. It would've been a waste of money. On the flipside, you can purchase a mid-priced suit, a shirt that's on sale or a bargain pair of jeans and if it fits you right, you'll step out looking like a million bucks. The bottom line is, no matter how much or how little you spend, a good quality garment that actually fits you perfectly is what will make all the difference.
When it comes to a dress shirt, you never want to wear one that's either too loose or too tight. Wearing one that's loose will make you look sloppy and as if the shirt doesn't belong to you. On the other hand, wearing one that's too tight, will make the shirt pull and crease, particularly in the midsection, and have you fearing that the buttons may fly off your shirt. What's more, an ill-fitting dress shirt will ruin any suit or trousers you put on.
As important as the perfect fit is for any and every piece of clothing, there are few items where this is more important than a man's suit. There's a reason why men's tailors are highly skilled and why custom suits come with a high price tag. It's because of the precision and detail involved in constructing a perfectly fitting suit, tailored to a man's body and individual measurements.
The good news is that you don't necessarily have to spend an arm and a leg for a well-fitting suit. If you know how the garment is supposed to fit you, you can buy one off the rack.  Choose a suit that is the closest to a perfect fit for your body. If there are a few minor details that aren't quite right or some parts that need to be adjusted, they can easily be altered and fixed by a good tailor.
In a nut shell, when adapting a natural stance, a well-fitting suit should feel comfortable and allow for ease in movement. Some of the most important details to pay particular attention to are the shoulder width, sleeve length, suit jacket length, jacket closure, the trouser seat, and trouser break. The devil is in the detail. Stay tuned as we get into the specifics to help guide you.