3 Reasons Why Tweed Suits Are Back!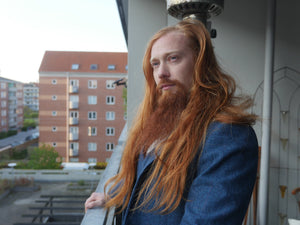 Heard about tweed? Who hasn't – it's been Britain's most iconic fabric for hundreds of years.
Born in the 18th Century, tweed – originally known as 'tweel' – was first woven by Scots on the Outer Hebrides as a remedy for their cruel winters, although by the 1830s it had become more mainstream, with wealthy Victorians adopting it as their hunting fabric of choice.
Tweed fell out of the limelight in the later decades of the 20th Century, although never disappeared – it remained popular with farmers, academics and the aristocratic to name a few. However there's something of a tweed renaissance happening. Tweed is most definitely back. And here's why:
#1 – Smart
It seems an obvious one, but in a world where the majority of society look like they have just been released (possibly even escaped) from prison, tweed is different. It's smart. It's clean. It's a breath of fresh air.
You understand tracksuit bottoms may be acceptable in the privacy of your own home, but the moment you wear 'scruffs' outside, you are all but saying you've given up. Whether you're after a new partner, a job, or just a little respect, nothing says 'I actually care' more than a tweed suit.
#2 – Practical
Who says super stylish can't be super practical? Where tweed is concerned, no-one. Despite its refined nature, tweed is an incredibly tough and durable fabric.
Densely woven from coarse wool, tweed is known for its insulating properties, and is both wind and water resistant – a historic Gore-Tex if you like.
However, even with its naturally rugged build, it remains flexible and comfortable to wear. Which leads us nicely on to our next point...
#3 – Versatile
Tweed is wearable pretty much anywhere (maybe not the gym), but if ever there was a material that was both smart and casual, tweed is it.
For outdoor events it is perfect – you don't need to have a gun or a sheepdog at your side to appreciate tweed when on a cold, drizzly British walk. On these occasions, rustic tweed colours will see you both fashionable and protected from the elements.
Tweed is also perfect for everyday use in the modern city. Whether in the office, a lunch meeting or an evening out, you're making a true statement with tweed.
Another area where tweed really shines is at special occasions, such as a wedding. You don't have to stick with those rustic colours, as special events usually demand something more striking – our Duke of Beaufort for example.
Whatever the occasion, it's safe to say that tweed can – no, should – play a part. This is why it's growing as the quintessential British fashion statement for the modern gentleman.

Written by Chris Carra